Hello! Lori @ The Reading Book Fairy tagged me for this a little while ago, and I'm really excited to get to the tag! The Artisar book tag is inspired by the book Raybearer, which has been on my TBR for a while. Doing this tag has made me want to read the book even more, so hopefully I'll get to that soon! Anyways, I'm going to get right into the questions!
The rules:
Thank the person that tagged you and link to their post.
Link to the original creator: Leelynn @ Sometimes Leelynn Reads! Please note that she used the artwork/graphics if you end up using them.
Answer the prompts to the best of your ability. No wrong answers here!
Tag some people you think would would have fun doing this tag.
Copy-paste the rules and prompts.
The questions:
Perfect on Paper, by Sophie Gonzales really was perfect for me. I read it about a month ago, and it really just made me so happy to read a book like that. It was fun, and had a perfect plot, and the representation made me feel really seen. You can read my full review here for more of my thoughts on the book!
---
Ead Duryan from The Priory of the Orange Tree, by Samantha Shannon is one of my very favorite warriors. She is so strong, fearless, and powerful, and is also so dedicated to doing the right thing and saving the world.
---
Reyna Avila Ramirez-Arellano from the Heroes of Olympus series is one of my very favorite book characters, and is definitely stern but fair. As the praetor of Camp Jupiter, she has a lot of responsibilities, so she has to be stern and strict, but she also is always fair, and is always doing her best to do the right thing.
---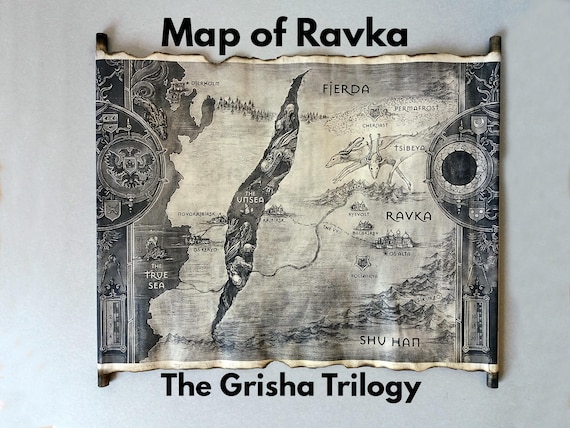 If I could live in one kingdom from a fantasy book, it would be Ravka, from Shadow and Bone. I would want to live in the little palace, and train as a Grisha soldier. I think I would be Corporalki, so I'd also hopefully get to wear a red kefta. I would also want to meet Nina Zenik, Zoya Nazyalenski and Nikolai Lantsov.
---
A book I'd want to be a character in is Six of Crows, by Leigh Bardugo. I would want to be a member of the Dregs, and help pull of dangerous heists with the rest of the crows. I think that it would be really fun ignoring the fact that I would be dead within five minutes of entering Ketterdam.
---
I would love to have special edition copies of the Gilded Wolves Trilogy! The Gilded Wolves is one of my favorite books, and I love the cover so much! The books are popular enough to have special editions, and I think that designs on the hardcover could be so pretty!
---
Kaz Brekker.
The schemes and plots that Kaz comes up with are unbelievably complex and flawless, and always blow me away. Kay is definitely the most strategic character I have ever read.
---
Tweet Cute is an overall adorable and amazing book, but the food in it just adds a whole other level to the realness of reading the book. It's impossible to read the book without wanting to east some Monster Cake, Grandma's Grilled Cheese, or any of the other delicious foods described.
---
For favorite fictional creature, I have to choose dragon. I know this is pretty vague, but honestly, give me any book with a dragon in it, and I will be absolutely thrilled. I love how dragons are portrayed in different ways in every book, and how dragons can be so different, yet are always amazing.
---
Aru Shah and the End of Time, by Roshani Chokshi is a book that deals with a lot of deities! It is based off of and includes a huge amount of Hindu mythology, including many gods and mythological beings. The way that it is all done in the book is done very well, and it is amazing to read!
---
One creative story I love is Every Soul a Star, by Wendy Mass. It is a beautifully written book, and the way that it brings the three protagonists' stories together is done really well. The book is also very unique, and I love rereading it!
---
I tag…
Rukky | Sofi | Becca | Julie | Aria
---
I had a lot of fun with this tag, and it has made me want to read Raybearer even more!
Have you read Raybearer? Who is the most strategic character you can think of? Chat with me in the comments below!